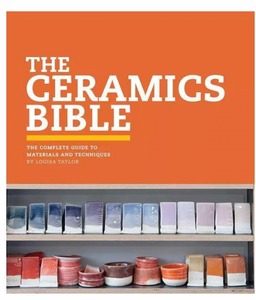 Ceramicists have been plying their art and craft for thousands of years, and never more prolifically than today. 
The Ceramics Bible
 is the most comprehensive and up-to-date volume on the subject. Brimming with more than 700 full-color photos and illustrations, this is the new definitive guide for serious ceramics practitioners. Inside are step-by-step instructions on molding, firing, and glazing techniques, generously accompanied by detailed photographs. Also included are beautiful examples of contemporary work, plus plenty of historical information, artist profiles, troubleshooting tips, and an extensive resource section. Perfect for students, artists, and collectors, this is a tremendously valuable addition to the vibrant world of ceramics.
About the Author
Louisa Taylor holds a Masters degree in Ceramics and Glass. She has received numerous design awards and her work has been featured in respected design publications. She lives in England.